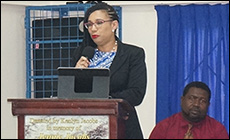 The opening ceremony for CEBO Entrepreneurship Training Workshop was held on Monday 21st, October, 2019, at the Girl Guides Headquarters in Level Gardens.
The training sessions will run from 21st - 25th October, 2019, each day beginning at 9:00 a.m.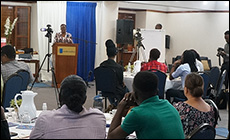 The opening ceremony for the 'Creativity for Employment and Business Opportunity' (CEBO) Training of Trainer (TOT) Workshop was held at the Beachcombers Hotel on Tuesday, 15th October, 2019.