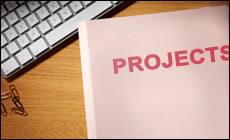 Following the launch of three pilot projects in February of this year, the United Nations Development Programme's (UNDP), Japan-Caribbean Climate Change Partnership (J-CCCP), Project; has approved two additional projects in Saint Vincent and the Grenadines, totalling USD$117,000. The projects will be implemented by the Ministry of National Mobilisation, Social Development, Family, Gender Affairs, Persons with Disabilities and Youth.

One of the projects, titled "Building climate change resilience in the co-operative sector of Saint Vincent and the Grenadines for sustainable livelihood, job creation, poverty reduction and food security", aims to reduce the impact of droughts and increasing plant pests and diseases, through applying irrigation and greenhouse technologies. The project will target the three school co-operatives in North Central Windward, South Windward and Central Windward communities, with an estimated 200 beneficiaries, including female-headed households, youth and elderly persons.

The second project, titled "Strengthening community resilience within selected vulnerable communities on mainland Saint Vincent", addresses climate vulnerabilities facing the communities, including increased water scarcity, landslides and flash floods. These vulnerabilities affect housing, infrastructure, and have negative health effects. The project aims to reduce these impacts by installing water harvesting systems and improving footpaths and drainage systems. It will benefit more than 500 persons in Barrouallie and 250 persons in Fair Hall. In both instances, the Ministry will match UNDP's financial assistance with in-kind contributions.

As climate change is recognised as one of the most serious challenges compounding vulnerabilities inherent to the Caribbean, J-CCCP's aim to ensure that barriers to the implementation of climate-resilient technologies are addressed and overcome in a participatory and efficient manner, is especially important. The project brings together policy makers, experts and representatives of affected communities to encourage policy innovation for climate technology incubation and diffusion. By doing so, the initiative aims to ensure policy instruments such as Nationally Appropriate Mitigation Actions (NAMAs), and National Adaptation Plans (NAPs); provide tailored frameworks to expand access to clean energy, and to prioritise adaptation measures.

For media queries, please contact Ms. Penny Bowen at: This email address is being protected from spambots. You need JavaScript enabled to view it. or 1 (246) 467-6007 or 836-6008.
---------------------------------

UNDP partners with people at all levels of society to help build nations that can withstand crisis, and drive and sustain the kind of growth that improves the quality of life for everyone. On the ground, in more than 170 countries and territories, we offer global perspective and local insight to help empower lives and build resilient nations.


SOURCE:  API