The Family Affairs Division within the Ministry of National Mobilization, Social Development, Family, Gender affairs, Persons with Disabilities and Youth, held the Graduation ceremony for the 2019 'Home Help for the Elderly' Training Program on Friday, October 11th, 2019.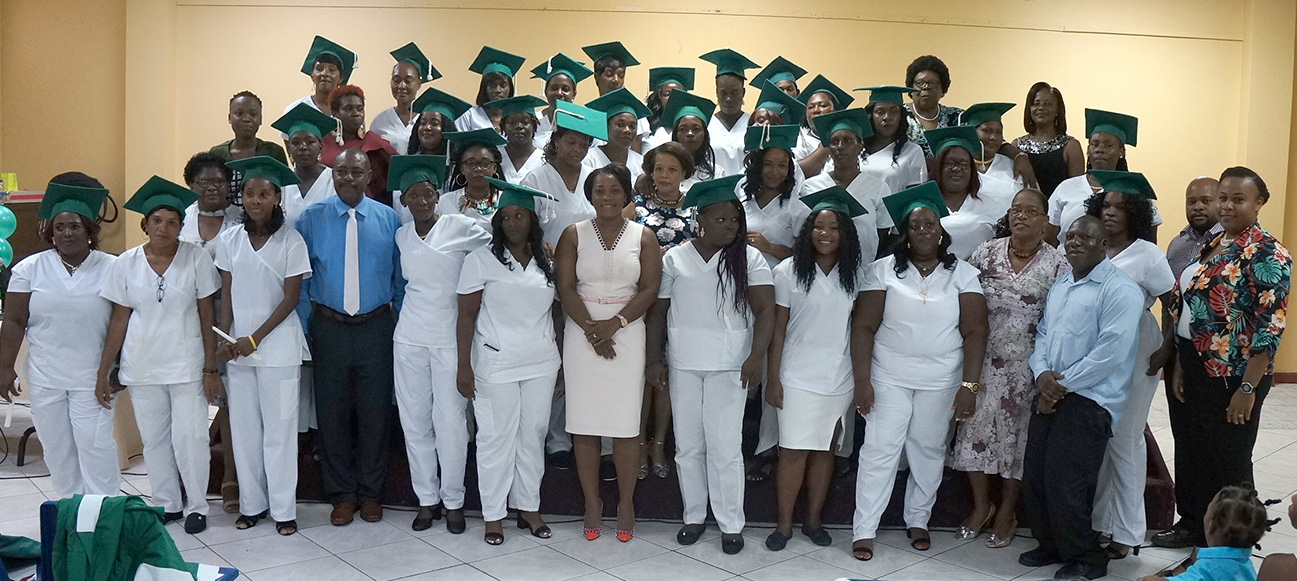 The ceremony took place at Kingstown Methodist Church Hall and was chaired by Communications and Marketing Officer in the Ministry, Mr. Philcol Jeffers.

Among those attending the ceremony were Hon. Federick Stephenson, Minister of National Mobilisation; Ms. Claudette Pierre, Director Of Social Protection; Mrs. Girlyn Miguel, former Deputy Prime Minister of Saint Vincent and the Grenadines; and Ms. Pat Allen, Facilitator of the training.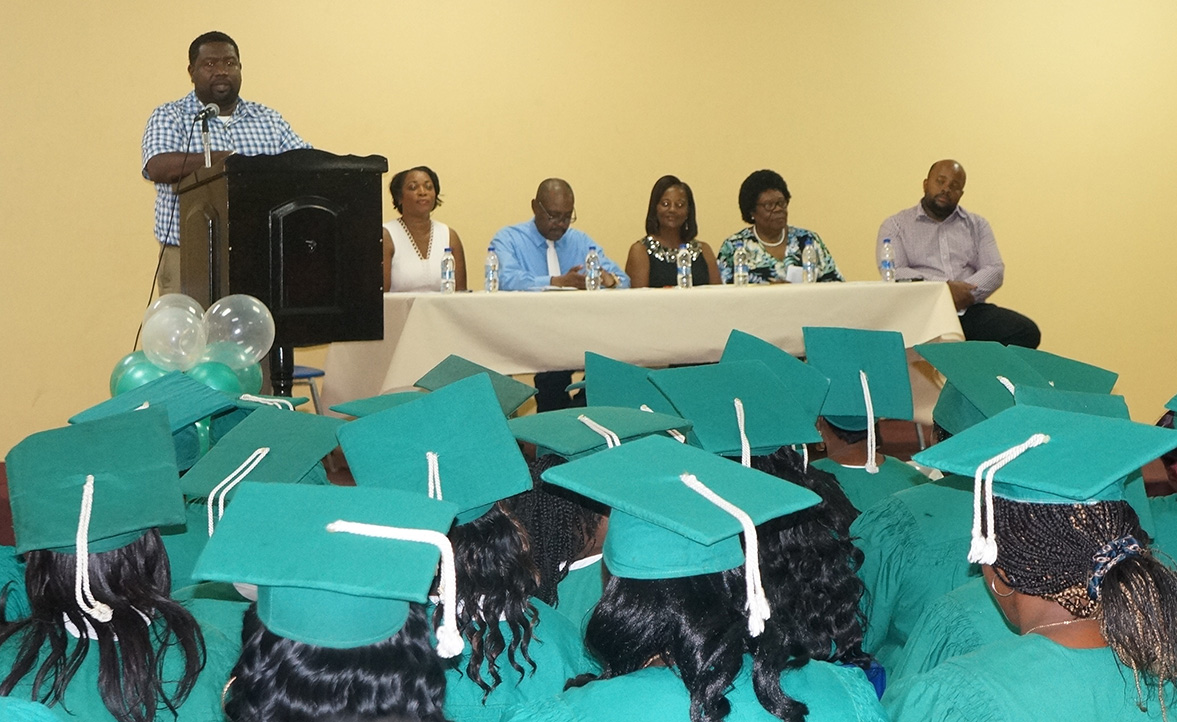 Opening remarks were given by Ms. Claudette Pierre, Director Of Social Protection while Mrs. Girlyn Miguel gave a brief history of the program. Ms. Pat Allen gave the training report, Pastor Brent St. Jean was the guest speaker, while Hon. Federick Stephenson, Minister of National Mobilisation, was the featured speaker.

The training was described as intense and focused on two main areas: theoretical and practical. It was noted that specific training is required and was given to the 'Home Helpers Program'. It was emphasized that one must be humble, hardworking, love people and love the elderly to be effective in care giving to the elderly.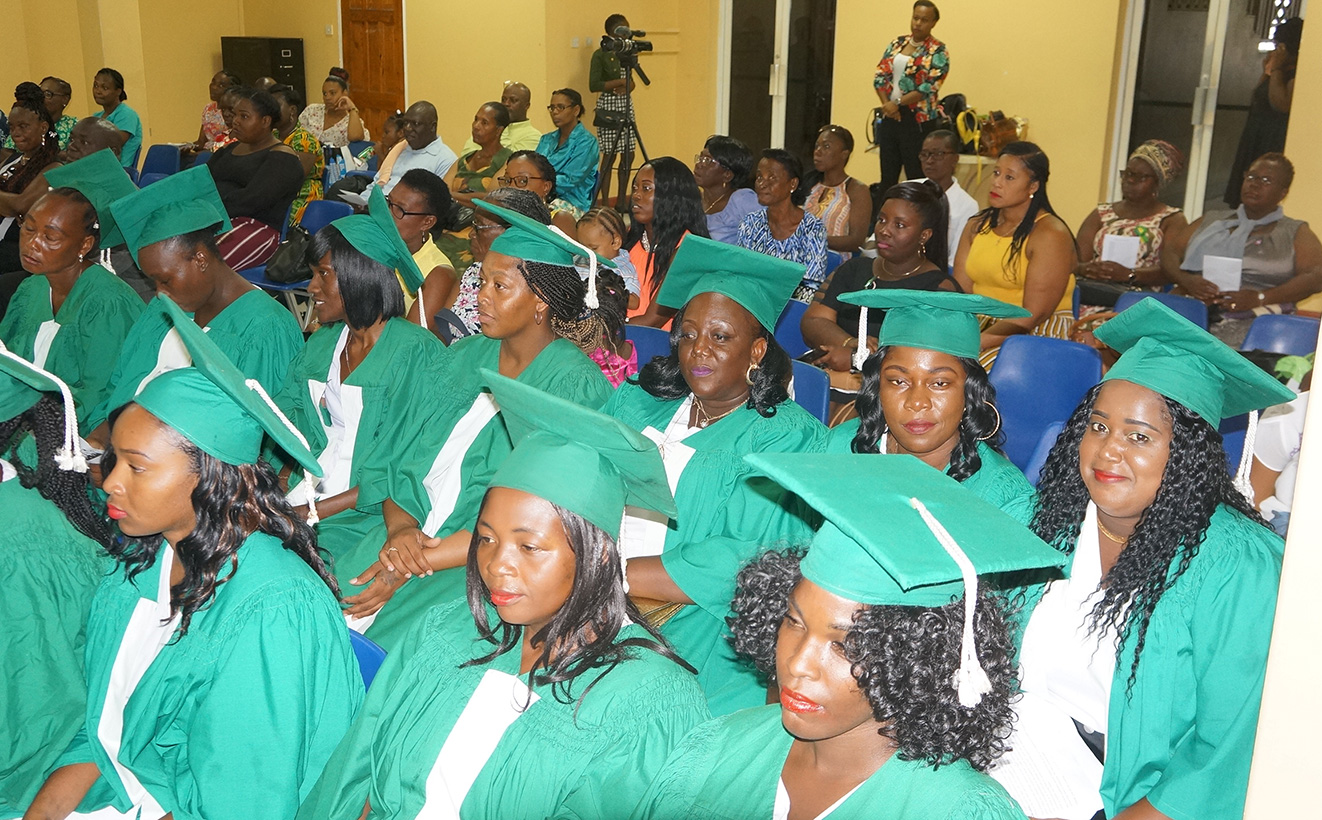 Participants were exposed to hands-on training as they were placed in institutions such the Lewis Punnett Home to help develop skills in an institutional setting.

The duration of training was from Monday, 15th July to Friday, 9th August, 2019.

Valedictorian speech was delivered by Stacia Roberts.

Graduating Class of 2019
Lisa Alexander
Marcia Audain
Moreta Arrington
Kessera Browne
Roxanne Barbour
Marisha Charles
Tonya Charles
Lezlyn Daize
Natalie Dalzel
Hannah Federick
Jud Sonia Bulse-Francis
Roxanne Ferdinand
Natasha Ollivierre-Guy
Roumelia Garrick
Sophia Grant
Totell Glasgow
Tanisha Harry
Ingrid Snagg-Hepburn
Pearl Hooper
Wilma John
Maude Nash
Shayle Neil
Sylnett Phillips
Cindy Richards
Lakeitha Richards
Cherese Roache
Jozel Robertson
Stacia Roberts
Naomi Rodriques
Cyrilene Kydd-Scott
Amanda Solomon
Mishka Toby
Tashica Wilkins
Shannette Williams
The top five performers were also recognized:
First place - Stacia Roberts
Second place (tie) - Jozel Robertson and Shayle Neil
Fourth place - Hannah Federick
Fifth place - Roxanne Barbour


Certificates were presented to the participants for successful completion of the training: one for the Home Helpers Course and one for the Sign Language course. There were various awards given for performances throughout the training course.

A skit was performed by the Social Protection Staff members and the graduating class also performed a special song for the audience.

Mrs. Leona Soleyn, Social Worker within the Ministry, gave the vote of thanks.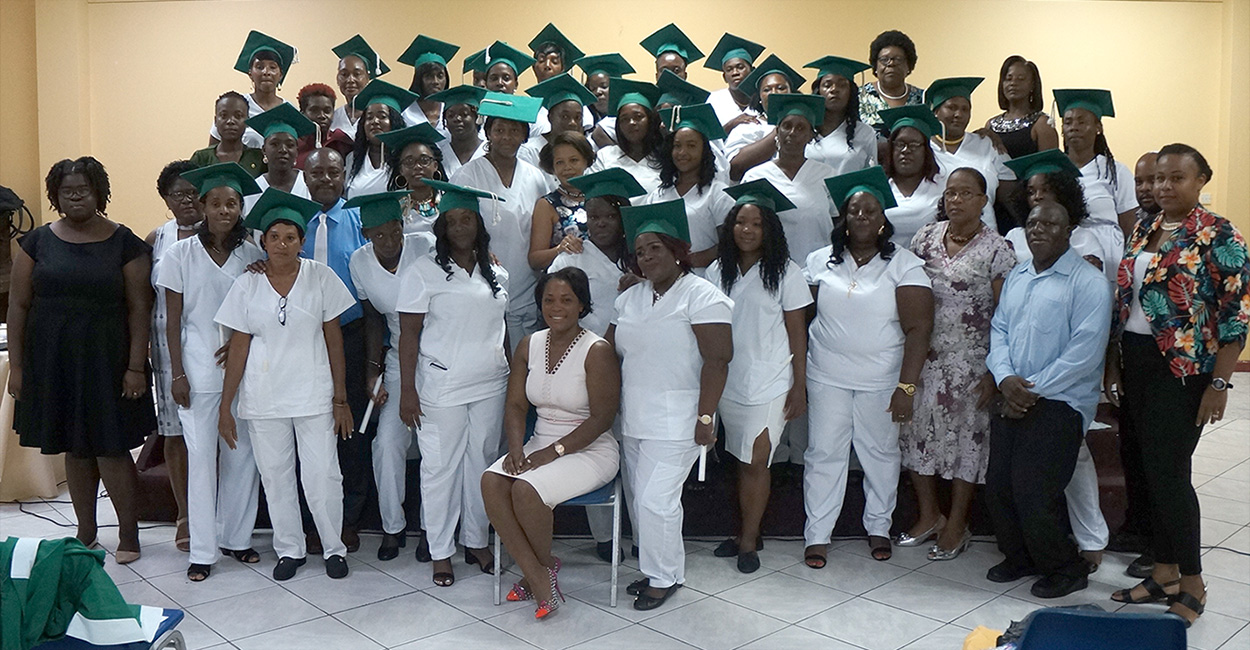 SOURCE: Information Technology Services Division (I.T.S.D)