The Family Affairs Division within the Ministry of National Mobilization, Social Development, Family, Gender affairs, Persons with Disabilities and Youth, held the opening ceremony for the  2019 Training Programme, for the Home Help for the Elderly Programme, today, Monday 15th July, 2019.
The ceremony took place at the Cecil Cyrus Squash Complex at Paul's Avenue, and was chaired by Communications and Marketing Officer in the Ministry, Mr. Philcol Jeffers. 
In attendance were Hon. Federick Stephenson, Minister of National Mobilisation; Permanent Secretary, Mrs. Nerissa Gittens-Mc Millian; Ms. Claudette Pierre, Director Family Affairs Division; Mrs. Girlyn Miguel, Former Deputy Prime Minister of Saint Vincent and the Grenadines; Mrs. Rocina Ragguette, Senior Assistant Secretary; Home Help for the Elderly Programme Supervisor, Ms. Dotsie Prince; Ms. Agnes Llewellyn, Case Worker for Home Care Providers; and Ms. Pat Allen, Facilitator.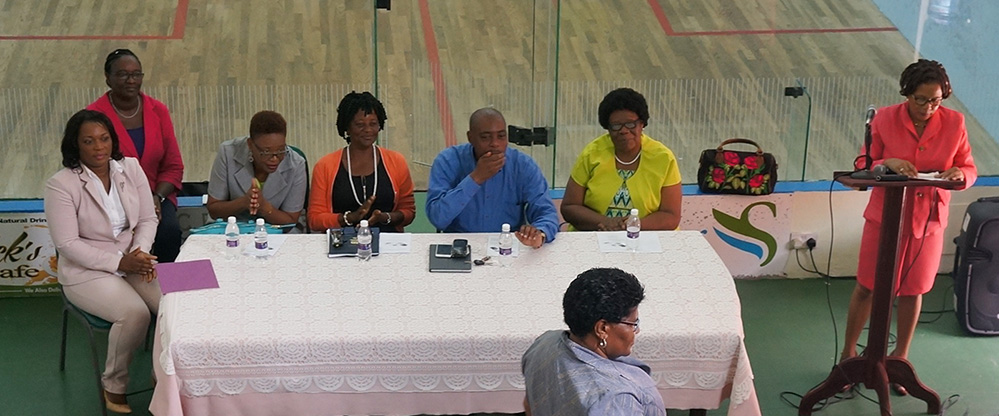 The Home Help for the Elderly programme targets mainly the elderly, for primary home-based care. Assistance is usually given mainly to elderly persons living alone, and those who need support during the day when their families are away from home. They provide a range of services to persons in their care. Such services include: giving baths, administering medication, and providing meals and companionship, among others.

The Home Help for the Elderly programme should also be viewed as a frontline for healthcare, as trained Home Care Providers are available to assist elderly persons with their daily activities and maintaining good health.

This training is designed to provide thirty-five (35) participants with the knowledge, skills and hands-on approach that they will need to care competently for elderly, and other persons who are unable to care for themselves. The training is timetabled to run from Monday 15th July to Friday 9th August, 2019.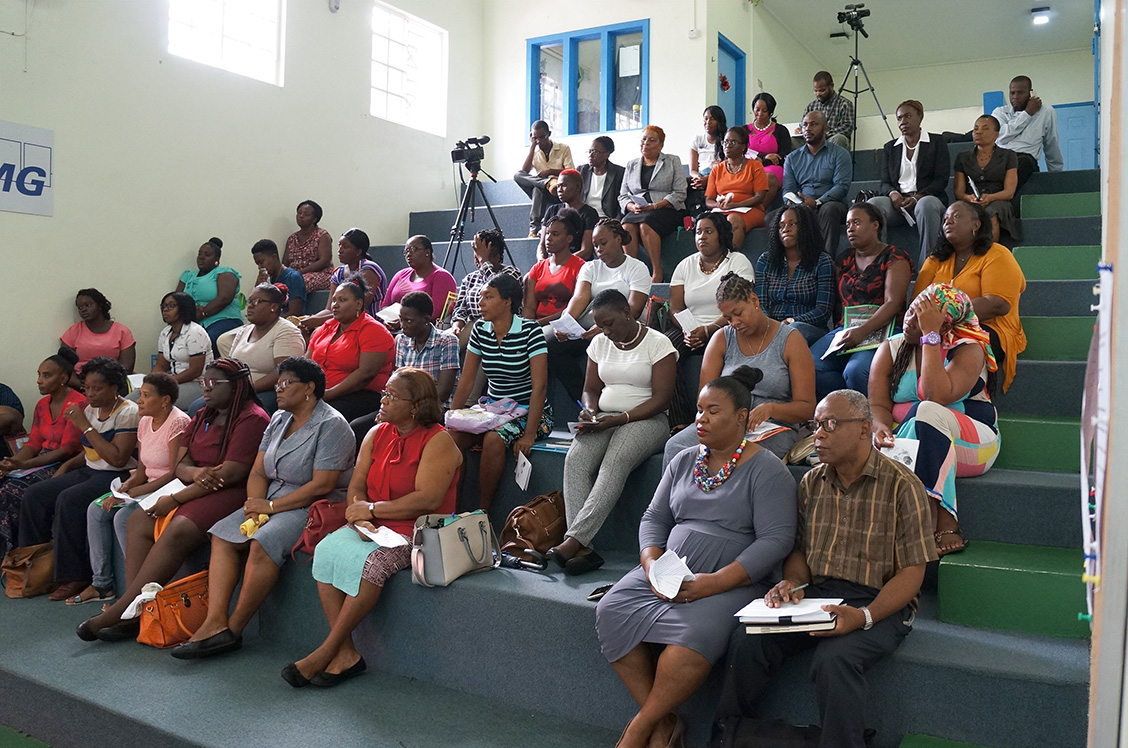 The participants were given an overview of the programme, and were strongly advised to take the training seriously, learn as much as they can, organize themselves, and do their best.
The old adage which states that honesty is the best policy, was also echoed to the 2019 participants.
SOURCE: Information Technology Services Division (I.T.S.D)