The Youth Empowerment Service (YES), Programme, Saint Vincent and the Grenadines, has come in for commendation from a former YES participant. 
Mrs. Nishala Lewis-Lamey has graduated with her Masters in Public Health from the China Medical University.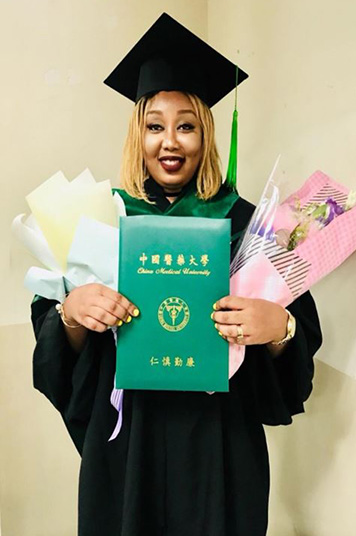 She began on the YES programme when she was 19 years old, as a single mother.  She used the opportunity provided by the programme's attachment at the Milton Cato Memorial Hospital, Dental Department.  She then sought to upgrade herself and was successful in earning a Bachelor of Science Degree in Dental Hygiene from the University of Technology in Jamaica.  Upon completion, she got the opportunity to do her Masters Degree, and has thus been successful.

Mrs. Lewis-Lamey has sounded high praises for the opportunity provided to her through the YES programme, and wishes to thank all of those who have made it possible for the programme's development, including the Government and people of the Republic Of China, Taiwan, the programme's main sponsors.

The Ministry of National Mobilisation therefore, wishes to congratulate Mrs. Nishala Lewis-Lamey, for her successful completion of her Masters in Public health, and wishes her all the best in her future endeavors.  The Ministry is embarking on a chronological journey of success stories of previous and existing YES participants, in upcoming publications of "where are they now".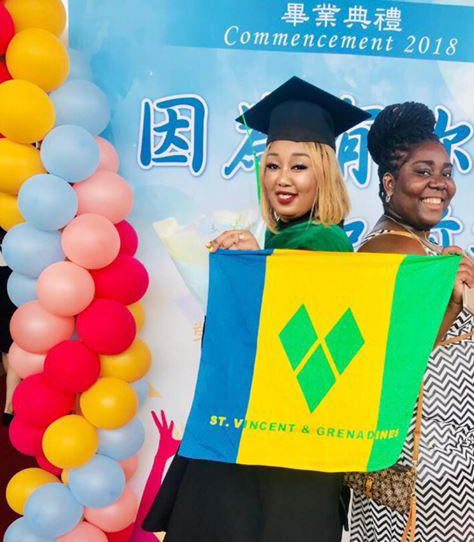 SOURCE:  Ministry of National Mobilisation, Social Development, Family, Gender Affairs, Persons with Disability and Youth