The Ministry of National Mobilisation, Social Development, Family, Gender Affairs, Persons with Disabilities and Youth, through the Child Protection Unit, convened a press briefing on Monday 9th, April, 2018, at the Office of the Child Protection Unit (Welfare Office) in Paul's Avenue.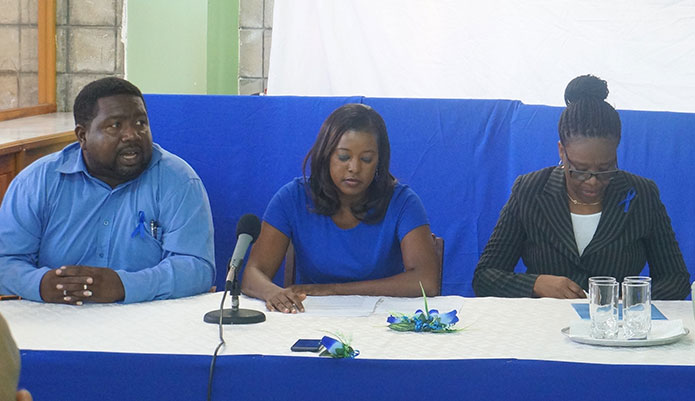 This event served to update the public on activities being planned to commemorate the Child Abuse Awareness Month of Activities here in SVG. The theme for the month is "Every Child Safe, Every community Awake".

The event was addressed by Permanent Secretary within the Ministry, Mrs. Nerissa Gittens-McMillan and Director of Child Protection Unit, Ms. Jemma Alexander.
April is internationally celebrated as Child Abuse Prevention Month. It was noted that there have been an increase in child abuse globally. To raise awareness, the unit will be undertaking a year long sensitization drive. It was also echoed that that raising of children is one of the most important job in the country.

It was revealed that there are many challenges that affect the process of addressing the issue of child abuse. Among such challenges are the fail attempts to deal with vulnerable children, and failure to report instances of child abuse.

The was an overview of training and activities that would take place during the month of April. The audience was urged to raise a generation free of violence, to secure and make the future bright for our children.

Those present were asked to detect and prevent child abuse, to look out for our children and to report suspected and known cases of child abuse and not to be silent.

The requested was made for the community to work along with the Ministry to tackle the issue of child abuse.



 
SOURCE:  Information Technology Services Division (I.T.S.D)