The Ministry of National Mobilisation Et al., in keeping with one of its Mantra, "Reaching out and Reaching Up" , has engendered a Male Engagement Development Programme (MEND).
This programme; piloted by the Ministry will educate approximately two hundred and forty (240) male participants, between the zones of the North Windward to West St. George constituencies in very pertinent skills such as: using male peer groups to address intimate partner violence, how to express emotions, healthy and unhealthy relationships, concepts of fatherhood, understanding sexuality and much more.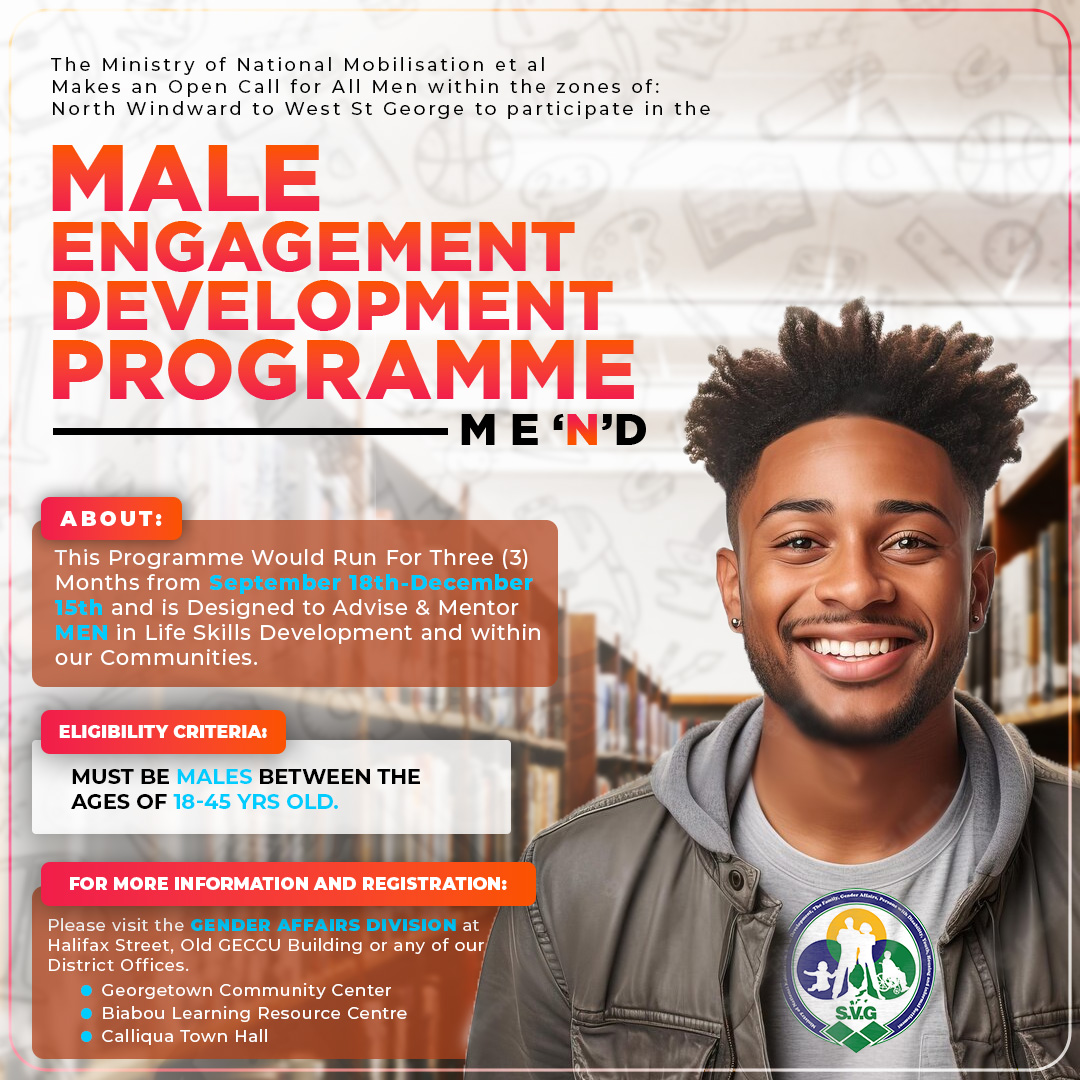 The training would span over a three-month period and is scheduled to begin on September 18th, 2023, and ending on or before January 18th, 2024. The participants are expected to attend the training from 9:00 a.m. to 11:00 a.m. or 1:00 p.m. to 3:00 p.m. weekly.

The Ministry therefore makes an open call to all men of seasonal employment or unemployment within the ages of 18 to 45 years to be part of this very empowering initiative by registering at the office on Halifax Street, Old GECCU building. 
SOURCE: Ministry of National Mobilisation, Social Development, Gender Affairs, Family Affairs, Housing and Informal Settlement